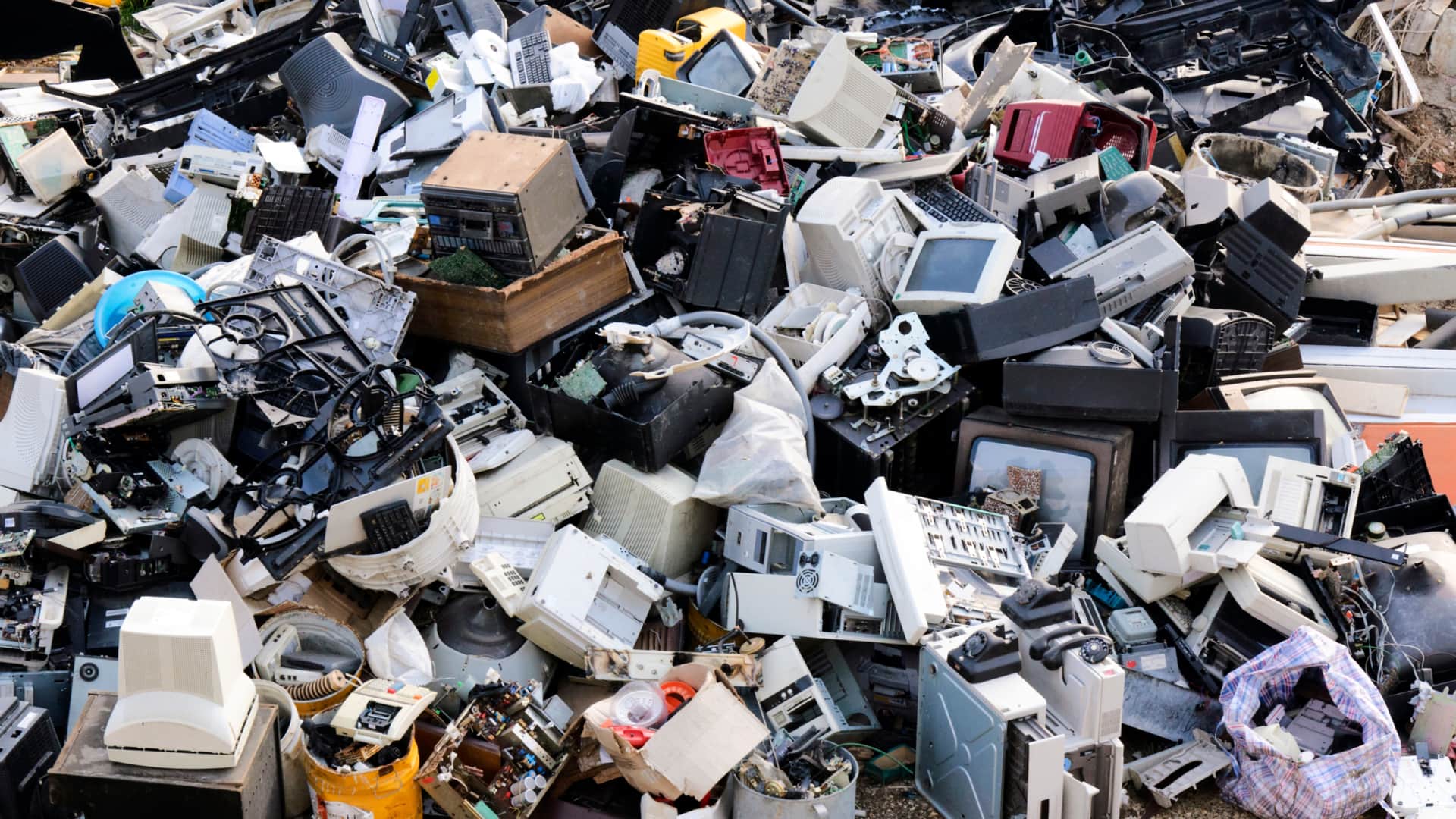 There are very few businesses today that don't rely on technology and business owners are always on the lookout for the smartest, newest, and fastest technology in order to improve their business success. This never-ending demand for technology means there's plenty of old, outdated or no-longer wanted electrical equipment waiting to be discarded. Did you realise that electrical equipment can't be put in with your normal business waste? This is because many hazardous materials are used to make electrical equipment, and these can have a negative effect on the environment if they end up in landfill.
WEEE Recycling
In the UK, laws and regulations were introduced more than 15 years ago, relating to the recycling of electronic equipment and devices. It became law for electronics to have a crossed-out bin symbol, indicating that it had to be recycled. A wide range of electronic items that you use in your business fall under the WEEE Regulations umbrella. They include computers, telephones, printers, scanners, monitors, mice, keyboards and routers.
Retailers of this type of equipment are obliged to either offer a collection service or provide a drop off point in store. This is made available for anyone making an electrical purchase.
Alternatively, there are companies such as Oates Environmental who can collect your electrical items and dispose of them responsibily.
The Benefits of Following WEEE Regulations
Protects the Environment – electronic items not only contain hazardous materials, they also contain materials that can be recycled. For example, gold and copper. It's also possible to melt down items such as computer chips and make new ones. The hazardous materials such as mercury and lead are harmful to the environment if sent to landfill. Therefore recycling your electronic items protects the environment.
Improves Brand Image – if protecting the environment isn't enough of a reason to start recycling then the effect on your brand image should be enough to persuade you. Consumers are increasingly looking for responsible companies to do business with.
Tidier Workplace – do you have lots of waste electronic equipment cluttering your workplace because you're not sure what to do with it? Recycle these items and you'll be freeing up some space.
Reduced Costs – every smart business owner is going to be interested in ways to save money and recycling your electronic equipment is a sensible direction to go. It is far less expensive than general waste removal and could even be free, depending on where you live.
Happy Workforce – if you decide to recycle your electronic waste your employees are going to be happy because it's the responsible thing to do.
If you're worried about any data stored on your electronic devices, you shouldn't be. It's very easy to erase the data before the equipment is sent for recycling.
Any business owners concerned about the impact their business has on the environment has to seriously think about recycling their e-waste. There are now regulations in place which actually make it law to dispose of electronic waste in a responsible way. The numerous benefits of adopting a recycling policy make it a sensible thing to do.